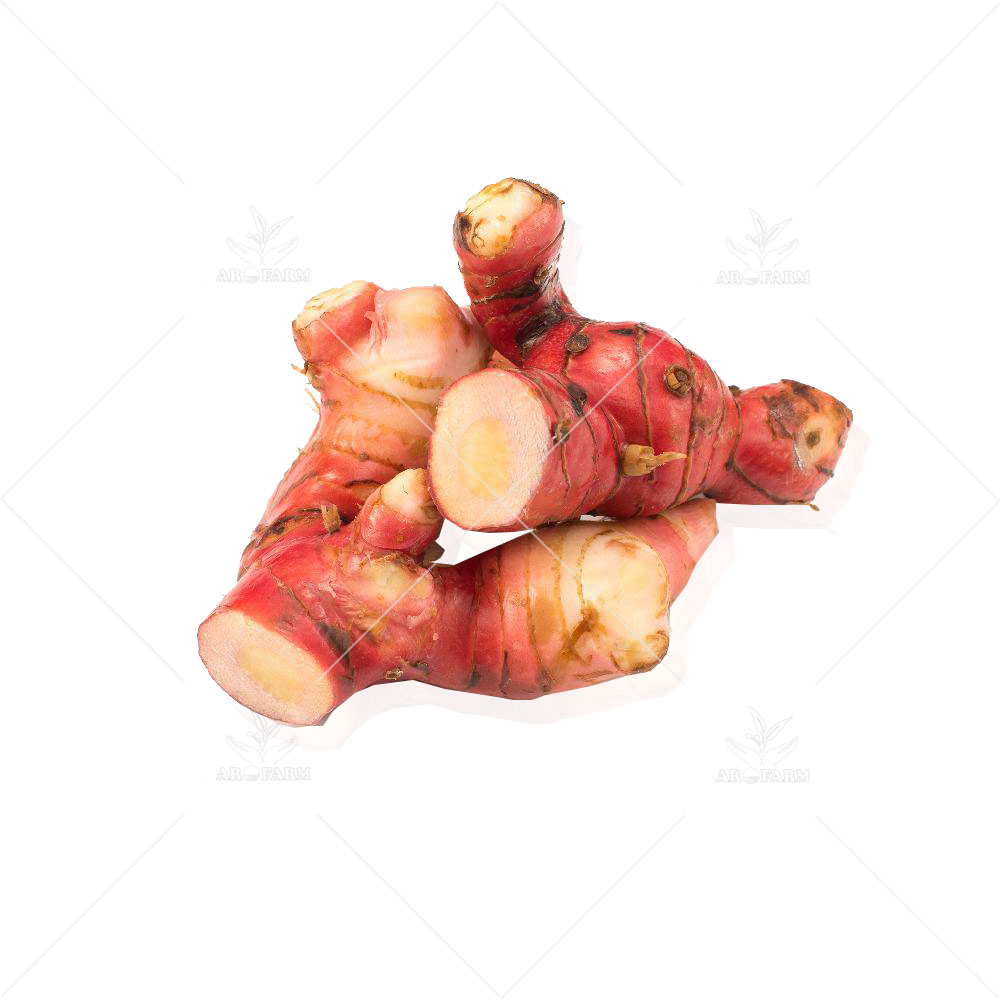 GALANGAL
Characteristics:
Galangal is the same family as ginger, galangal is also known as galangal medicine, Cao Luong khong. Rieng belongs to herbaceous long-lived plant, grows straight from 1-1.5m high, rhizome grows horizontally, divided into uneven burning segments, red brown, covered with scales. Leaves sessile, lanceolate, in 2 rows. White flowers, gathered in sparse cluster at the tip. Large lips, with red veins. Fruit spherical, hairy, seed coat. Fruit season in May 5-9 and lasts until the end of the year.
Trademark:  Arofarm
Origin: Viet Nam
Tháng: 1 | 2 | 3 | 4 | 5 | 6 | 7 | 8 | 9 | 10 | 11 | 12
PRODUCT INFORMATION
Nutrition:
Rich in minerals like calcium, iron, magnesium, phosphorus, sodium, zinc, and especially higher in potassium and calcium than green salads. The vitamin A content is higher than some leafy vegetables, and contains some other essential vitamins such as vitamin C, B6, folate, E, thiamin, riboflavin, niacin.
Uses:
1. Making processed spices, marinating dishes (Rieng can eliminate odors and fishy of food)
2. Galangal can cure a number of diseases related to the digestive system such as abdominal pain, indigestion, can relieve pain, cure osteoarthritis pain, cure cough and sore throat, treat ringworm and tinea versicolor