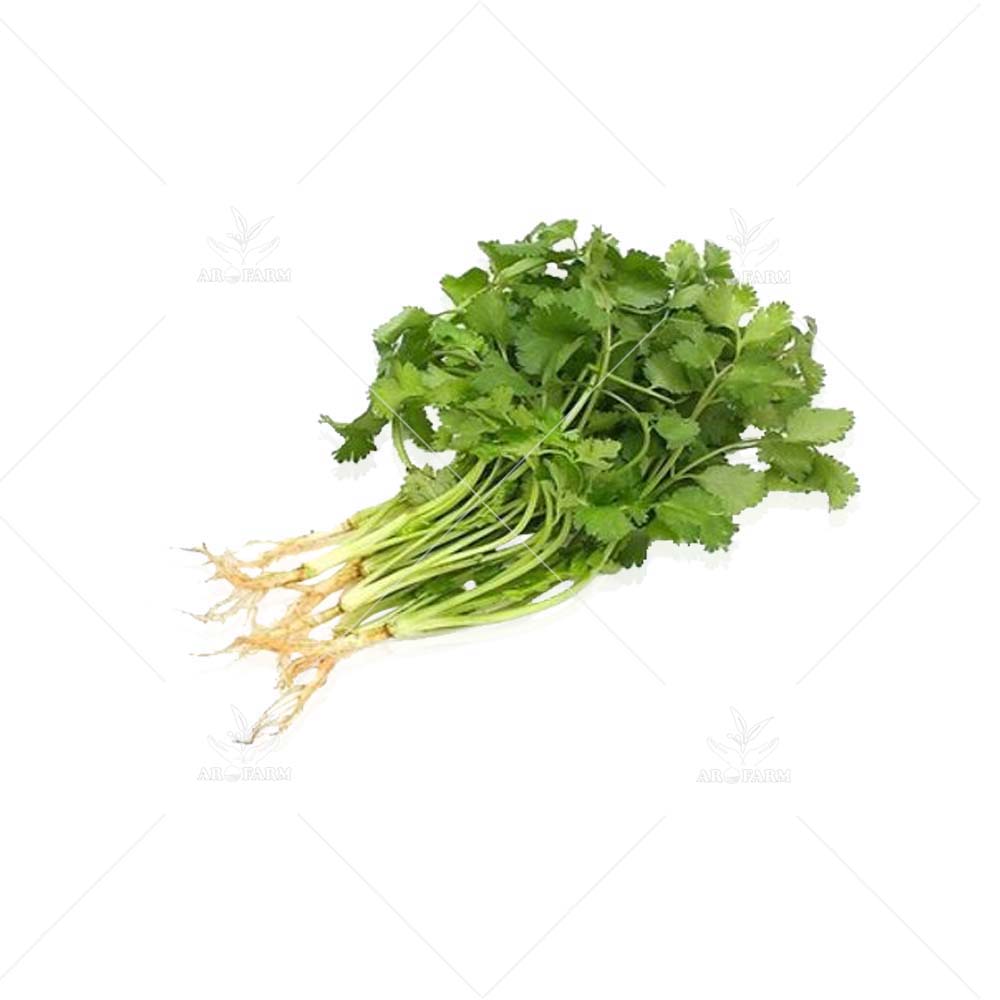 CORIANDER
Characteristics:
Coriander, also known as cilantro, cilantro, cilantro, pistachio, tui, and coriander, is a herbaceous plant 30–50 cm tall, smooth, above branch. The leaves at the base have long stalks, have 1 to 3 leaflets, leaflets are slightly round, split into 3 lobes with large and round teeth; the upper leaves have leaflets divided into small, pointed lobes. The flowers are white or pinkish, constituting a canopy of 3-5 frames, without a covering; Pee include 2-3 leaflets attached to one side. The ball is double, smooth, spherical, 2 – 4 mm long, consisting of two halves (schizophrenia), each with four straight and two living together for both halves.
Trademark: Arofarm
Origin: Viet Nam
Tháng: 1 | 2 | 3 | 4 | 5 | 6 | 7 | 8 | 9 | 10 | 11 | 12
PRODUCT INFORMATION
Nutrition:
Coriander contains substances such as: Linalola, Essential oil, Coriandrola, Phelandren, Fiber, iron, potassium, Limonen, Tecpinen, Beta carotene, Magnesium, Folic acid and vitamins A, C, B, E
Uses:
1. Coriander is used as an aromatic herb that can be eaten raw, or used as a spice in food processing, allowed to dry in a cup of tea …
2. Coriander has many preventive and curative effects such as can reduce cholesterol, protect cardiovascular, lower blood pressure, prevent cancer, prevent and prevent arthritis, reduce anxiety, protect nerves, Strengthen immune system, improve digestive function ….
3. Coriander has a beauty function, can treat acne and fade dark spots on the skin.
..